Hi! We're Nick and Kim Athans, owners of Athans Ice House. We are lifetime residents of Southern California and we are proud of our family-owned business. Our customers include families, special event planners and businesses and we are dedicated to serving every single one of them.
We take service very seriously! Our team works hard to provide our customers with premium, filtered ice products at competitive prices. We get your order right, deliver it on time and we never leave a mess behind. We treat your home, event or business with respect, as if it were our own home.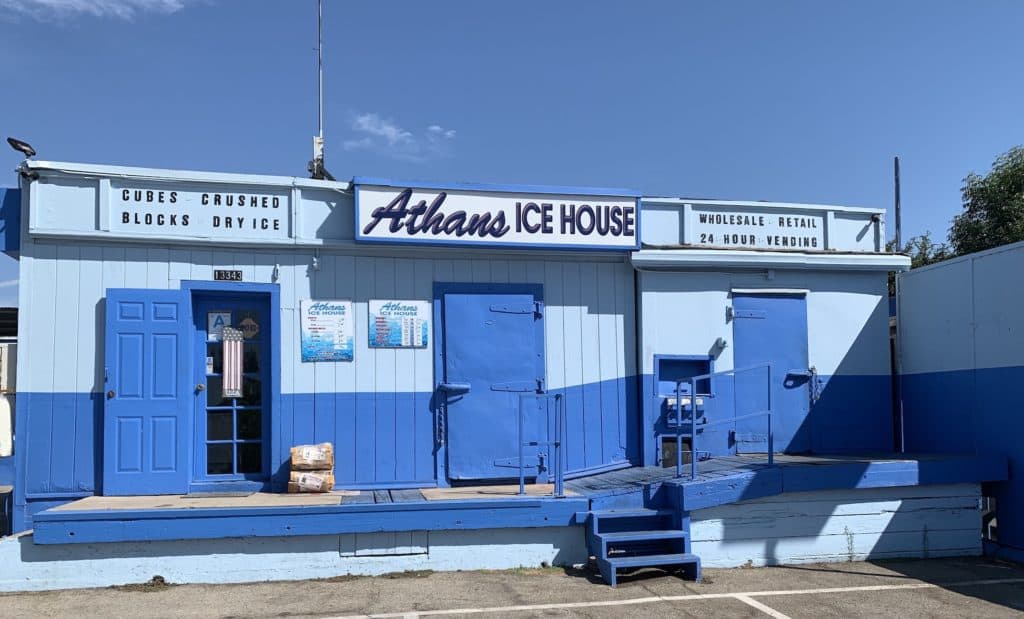 Athans Ice House is located in a historic building on Imperial Highway in Whittier. It's served as an ice house for more than 60 years! We are open seven days a week, and on every major holiday. If you are heading out of town on a fishing or camping trip, throwing a house party or need emergency ice service, please come visit us for immediate service.